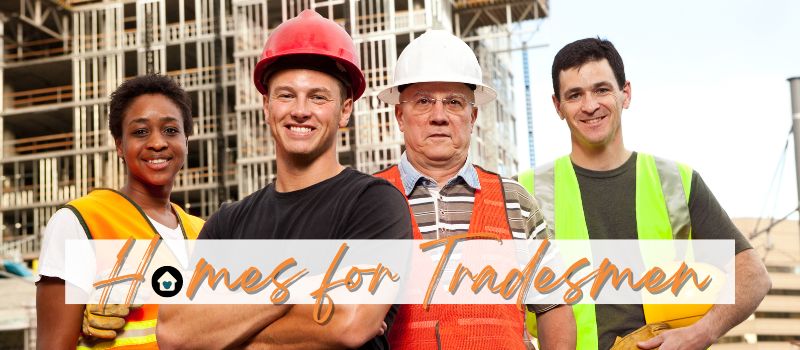 "Get up to 25% back on your home purchase or sale..."
If you're a tradesman looking to sell or purchase a home, then our real estate program might be just what you need. We help to establish clear goals, equip you with the knowledge and skills you need to have a successful real estate transaction.
Not only do we have personal ties with tradesmen, working in the real estate industry we are in constant contact with your industry experts in home improvement, renovation, repair, maintenance, home remodeling, construction, plumbing, electrical work, HVAC (Heating, ventilation, and air conditioning), landscaping, painting, roofing, flooring and so much more. We cannot do what we do without you!
Our program is designed to give back to those who have given so much to help build and maintain our communities. We are offering up to 25% rebate towards closing costs when you use our team for your real estate transaction.
For more information on how to save Thousand$$ through our Tradesman Program fill out the form below.
**A tradesmen can include but not limited to electricians, lineman, carpenters, laborers, iron workers and HVAC specialists.